KiDS Training is BACK!
Enroll in our Summer Program!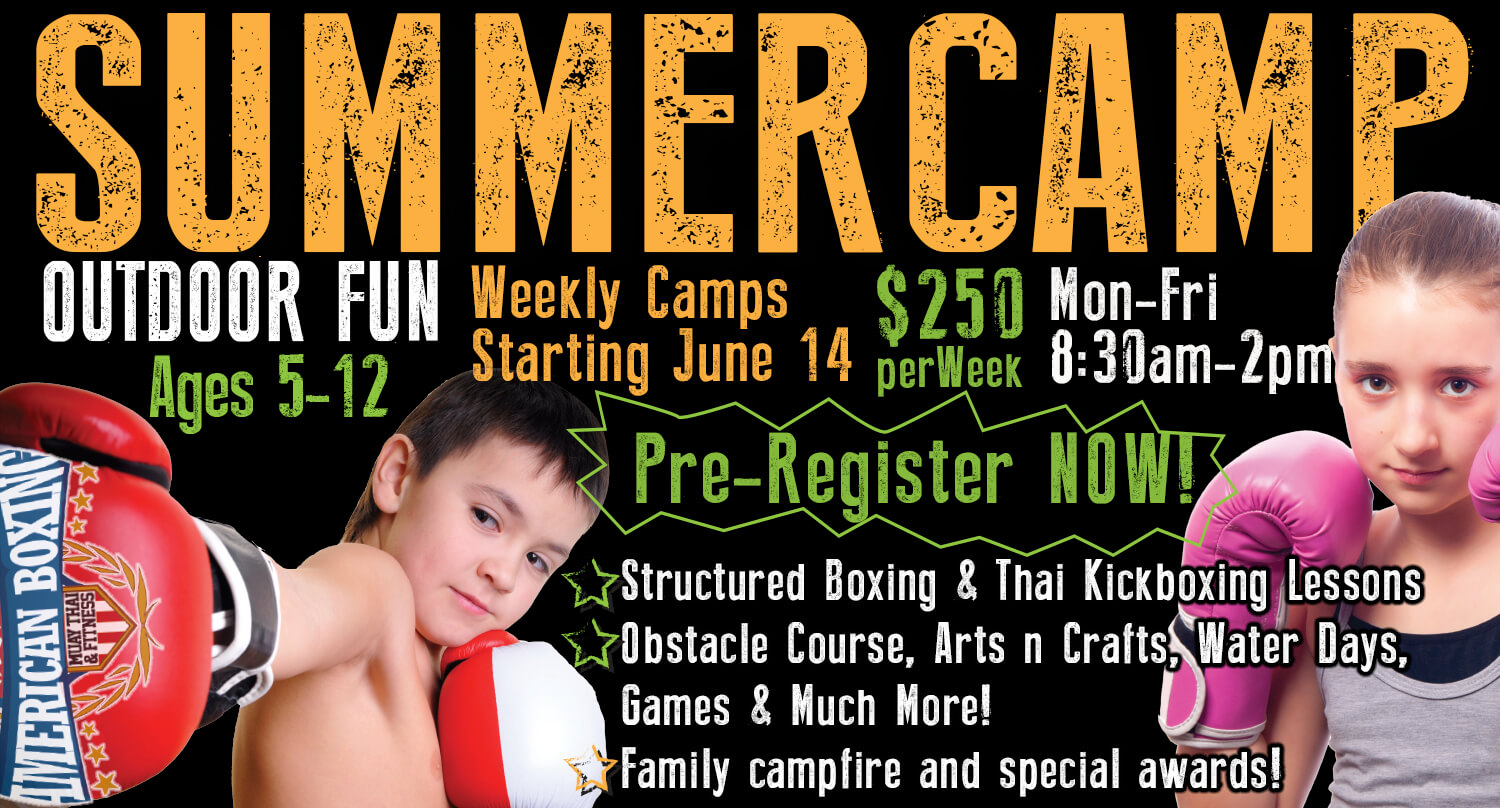 More Info!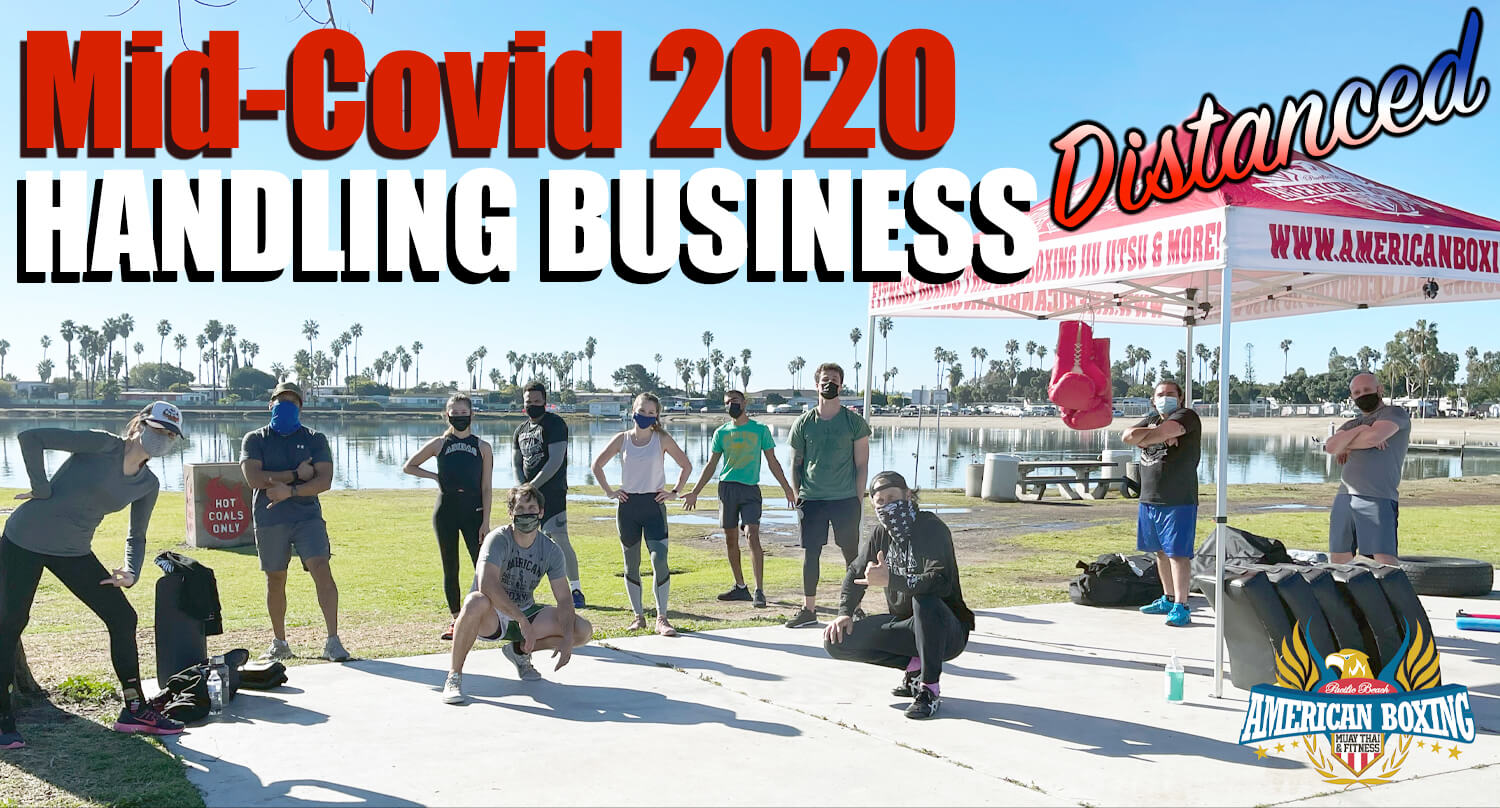 AUTHENTIC Muay Thai Since 2003
Voted 10NEWS A-List Voted San Diego's #1 Fitness Boxing Gym BACK-to-BACK years!

Click here for more info!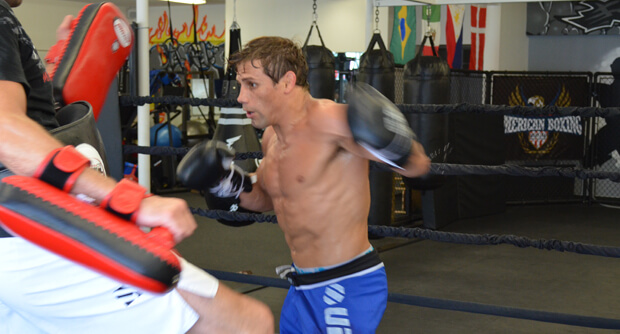 Uriah Faber visiting American Boxing for Muay Thai.
Learn more now!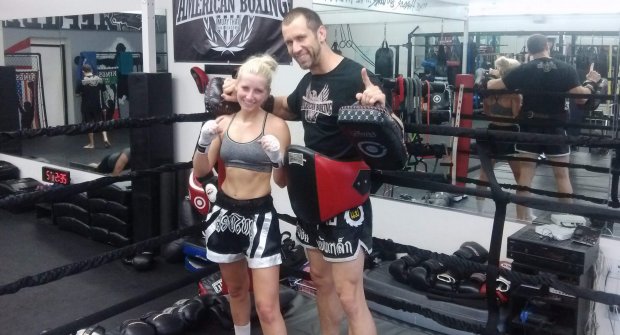 It just doesn't get better than Personal Training with Coach Dave!

Is Personal Training right For me?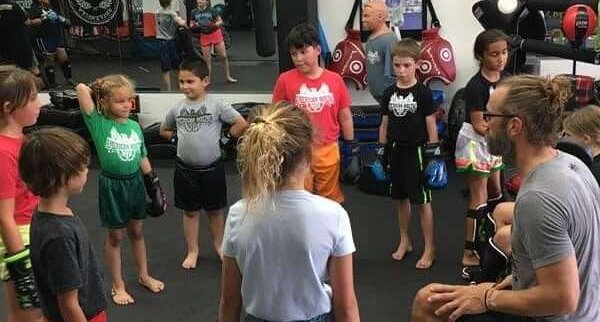 KiDS Training is BACK!
Enroll in our Summer Program!
Get more Information Now!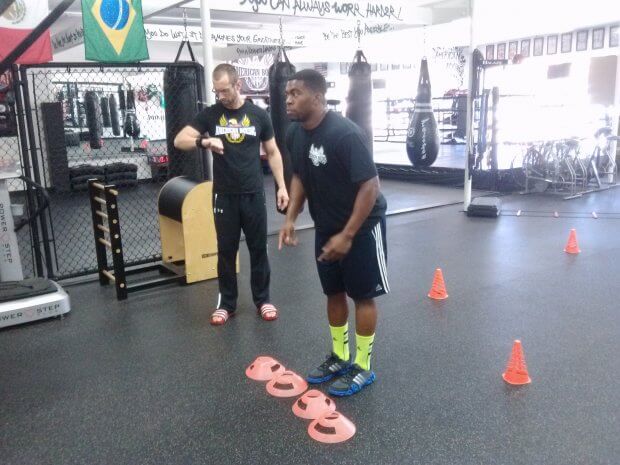 Want to see what Personal Training
at American Boxing is like?
Follow us on Instagram!
American Boxing Muay Thai and Fitness Est. 2003
American Boxing is more than a combat sports gym and definitely more than just a Boxing workout.  Men, women and children have tried their very first Boxing and Muay Thai classes with us, since 2003.  We have helped shape the San Diego Muay Thai, MMA and Fitness scene, and we are proud to have done so.  Located in beautiful Pacific Beach,  American Boxing currently offers safe, outdoor, distanced, educational and fitness intensive classes as well as Personal Training in Muay Thai Kickboxing and Western Boxing.
We are By Appointment Only, so please, for the fastest response to any inquiries, if you are on a smart phone, simply click here and text us at 858.581.2694
American Boxing was founded and is operated by Coach/ Kru Dave Nielsen, a lifelong health and activity seeker, fitness professional, self defense instructor, combat sports expert and avid Surfer. Read his bio!
American Boxing, Muay Thai and Boxing Classes have a heavy focus on technique, philosophy, cardiovascular conditioning and functional strength.
"First time" beginners are common in our 101 classes along with more advanced students.  Advanced students mentor the beginners to help them improve to eventually become no less than gym friends and a training partners, you look forward to meeting up with.  American Boxing students are a family of people that find learning fun, enjoy technically improving and use their superior fitness from training Boxing and Muay Thai to lead healthier and more active lifestyles.